Chopper the Game – Never Plead Guilty
RARE Chopper Read Board Game
This now RARE Board game was created back in 2006 with a limited print run, "Chopper The Board Game – Never Plead Guilty" is part board game, part Russian Roulette and all Chopper Read madness, Chopper The Game is a ram-raid ride through the Australian crime world!!!
Start off on the dole (of course) then visit brothels, stand-over notorious crims, take the blows, beat the coppers and belt your way "Chopper style" through Pentridge to Tassie after rampaging through not-so-sunny Melbourne.
Play the truely shocking "Russian Roulette" – we promise you will feel pain, giving true meaning to the words "shock and awe".
When you get your game, line up the bestest mates, stuff the fridge with stupid amounts of beer, visit the local herbologist and get down, and very, very dirty with the Big Fella himself.
The game features a hilarious game board where Chopper loses whole days in strip joints, gets rich, gets poor, get chased and in general gets into loads of good old fashioned trouble!
Buy now
Buy a Signed copy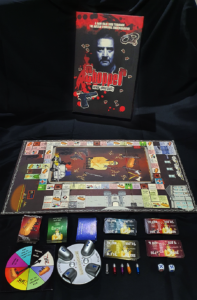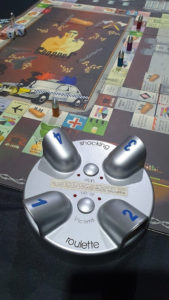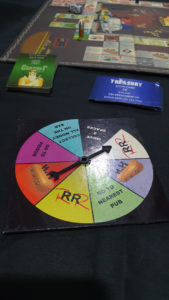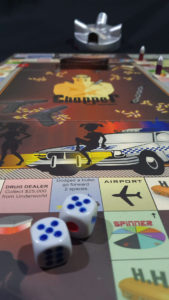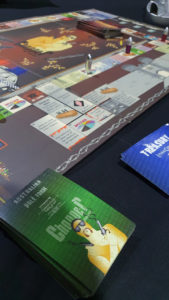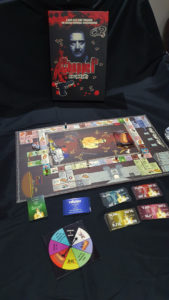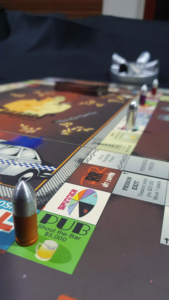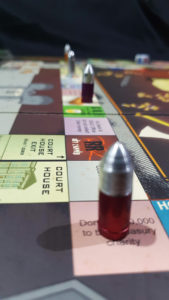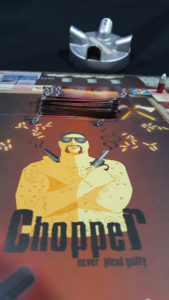 You Might also like: